Special Events
The Lyme Disease Resource Center periodically hosts guests speakers and educational events. Join us in learning more!
Practitioner Presentation Series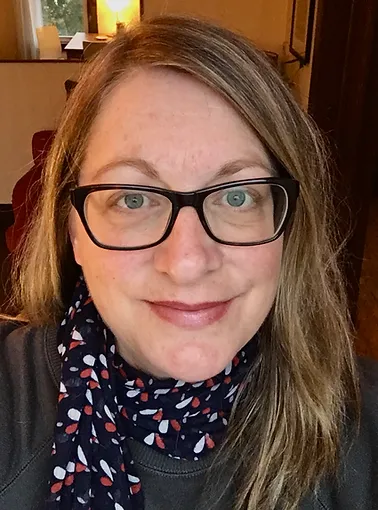 Intro to Biomagnetism and Lyme Magnetic Protocol with Christina Sheppard
September 21 at 7pm
Via Zoom
Register here
Learn about the biomagnetism technique that's specifically designed to address the micro-organisms commonly associated with Lyme disease. Christina Sheppard, a Lyme Magnetic Protocol practitioner based in Turners Falls, MA, will explain this unique modality and answer any questions you may have about the technique and her practice.  
 About Christina:
Christina Sheppard stumbled upon the Lyme Magnetic Protocol (LMP) while seeking help for her teenage daughter, who was suffering from Lyme disease.  Seeing how well the protocol brought her symptoms under control, Christina began treatment for herself as she was struggling with host of health issues. After many months of treatment and tremendous improvement, Christina felt compelled to learn the modality and open a practice in the Pioneer Valley. She was trained in 2018 by Joan Randall, the founder of the LMP, and has been in practice-loving every minute of it-ever since. 
Learn more about Christina at: https://www.rootcausebmt.com.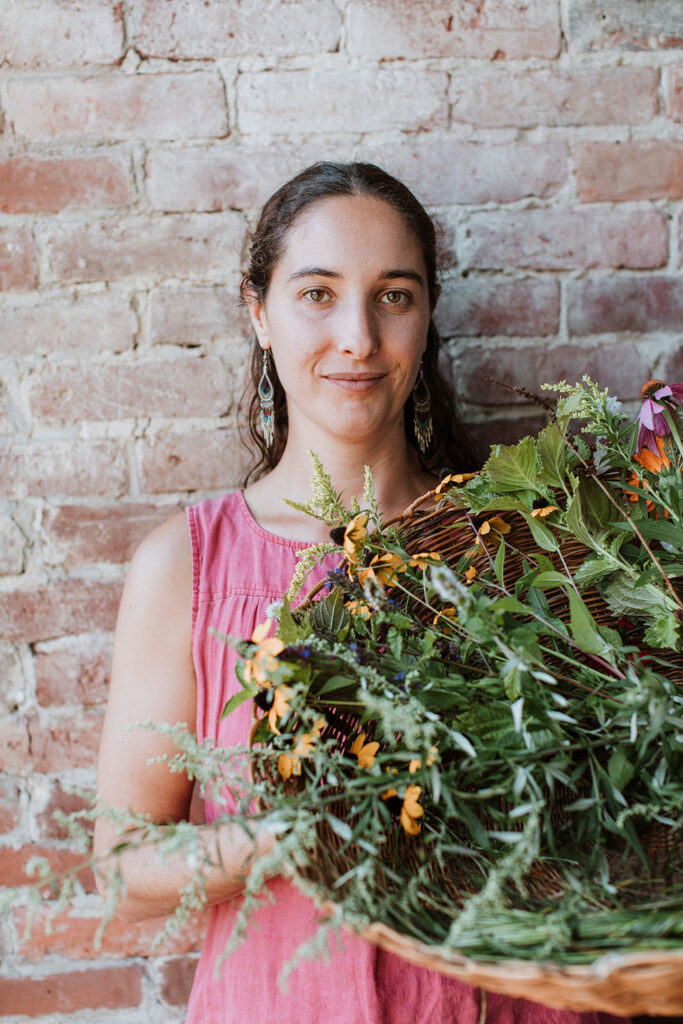 Botanical Approaches to Prevention and Treatment of Lyme with Hannah Jacobson-Hardy: presentation and Q&A
September 27 at 7pm
Via Zoom
Register here
Herbalist and wellness coach Hannah Jacobson-Hardy will share a botanical approach to the prevention and treatment of Lyme disease, using herbal remedies made from local plants. Wellness protocols with specific herbs will be discussed, along with recipes and information on sourcing remedies. Students will receive a coupon code for free shipping at the Sweet Birch Herbals Online Shop during the class.
About Hannah:
Hannah Jacobson-Hardy is a community herbalist, wellness coach and founder of Sweet Birch Herbals in Ashfield, MA. Hannah offers herbal consultations, custom made tinctures and teas, workshops, and a wide variety of products for sale, including Full Moon Ghee. Learn more about Hannah at www.sweetbirchherbals.com
Follow her on social media @sweet_birch_herbals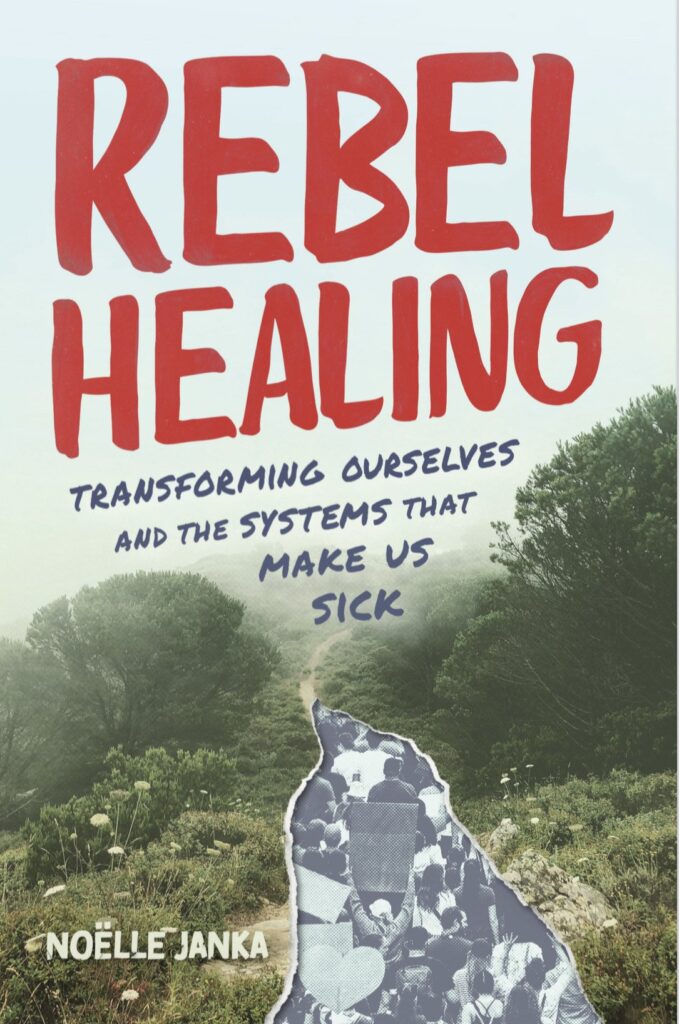 Book Talk with Noëlle Janka Rebel Healing: Transforming Ourselves and the Systems that Make us Sick
October 11 at 6:30pm
Via Zoom
Register here
Author, coach, and Lyme survivor Noëlle Janka will speak on her recently released book, Rebel Healing: Transforming Ourselves and the Systems that Make Us Sick. In addition to reading, she will lead attendees through some of her favorite healing practices and take questions.
About Noëlle:
Noëlle Janka, PCC, RYT is a politicized coach for social change leaders. She has lived with Lyme and associated health challenges for more than twenty years, and has supported clients with their healing and career development for more than a decade via transformational workshops, writing salons, coaching groups, yoga instruction, and individual coaching. Noëlle lives in Greenfield, MA and enjoys gardening, singing, and making plant medicine when her body allows. More about Noëlle at: https://www.noellejanka.com.
Past Events: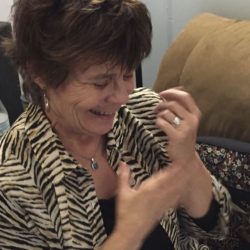 Introduction to Meridian Tapping with Marianne Reiff
June 15 at 6:30pm
via Zoom
Register here
Learn about the benefits of Meridian Tapping, also known as Emotional Freedom Technique, with LDRC Holistic Therapies practitioner Marianne Reiff, PhD.
About Tapping:
Tapping is a simple technique that creates a link between your physical and emotional experience. This powerful technique has a wide use spectrum. As a self-help tool, EFT is easy to learn and flexible enough to be used by anyone.
Meridian Tapping uses the same meridians used in traditional acupressure. The combination of tapping the energy meridians and voicing positive affirmation works to reduce the emotional or physical blocks that are getting in your way, thus restoring your mind and body's balance. It's like a reboot for your system.
About Marianne Reiff:
Marianne has been introducing people to Tapping for over seven years and feels that anyone can benefit from learning this simple yet powerful technique. If you, or someone you know is struggling with physical or emotional stress, or you just feel sick and tired of feeling sick and tired, this tool is worth considering. Tapping can help with both emotional and physical issues.
Marianne is a Level 3 Accredited Certified Practitioner with EFT International. For more information check out her website: https://mariannereiff.com.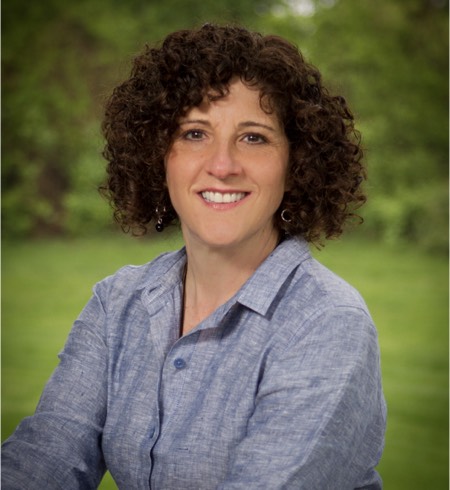 Presentation with Q&A by Cindy Kennedy, MS, FNP-BC Founder of Pursue Wellness https://pursuewellness.us/
May 15 at 7pm
Register here
Moderated by Maria Malaguti, Executive Director Lyme Disease Resource Center, Inc.

Cindy received her M.S. from the University of Massachusetts and is a Board Certified Family Nurse Practitioner. She has completed the Applying Functional Medicine in Clinical Practice (AFMCP) course among several other trainings through the Institute of Functional Medicine. She has also received additional training from the School of Applied Functional Medicine (SAFM), Functional Genomics Analysis, Great Plains Laboratory, and regularly attends integrative and functional medicine conferences and seminars. Cindy has also successfully completed both the International Lyme and Associated Disease Society (ILADS) Fundamentals of Lyme and Tickborne Illness course, and the Lyme and Herbal Treatment Strategies program with Dr. Darin Ingles.
She has over 20 years of experience in women's health and has provided gynecological care to thousands of patients. Learning firsthand the need for integrative, individualized, and compassionate care after struggling to get a Lyme disease diagnosis, her focus shifted toward working with those individuals who need more guidance and resources to pursue their own wellness.
She recognizes there is no better support than from someone who also struggled to achieve their own health goals. When not interviewing experts on her Living with Lyme podcast, Cindy loves to cook and have her family with her. She enjoys watching the sunset on the beach with a glass of wine, her husband Joe, and their dog Reese.